Lifestyle
The Useful Shoulder Umbrella Holder!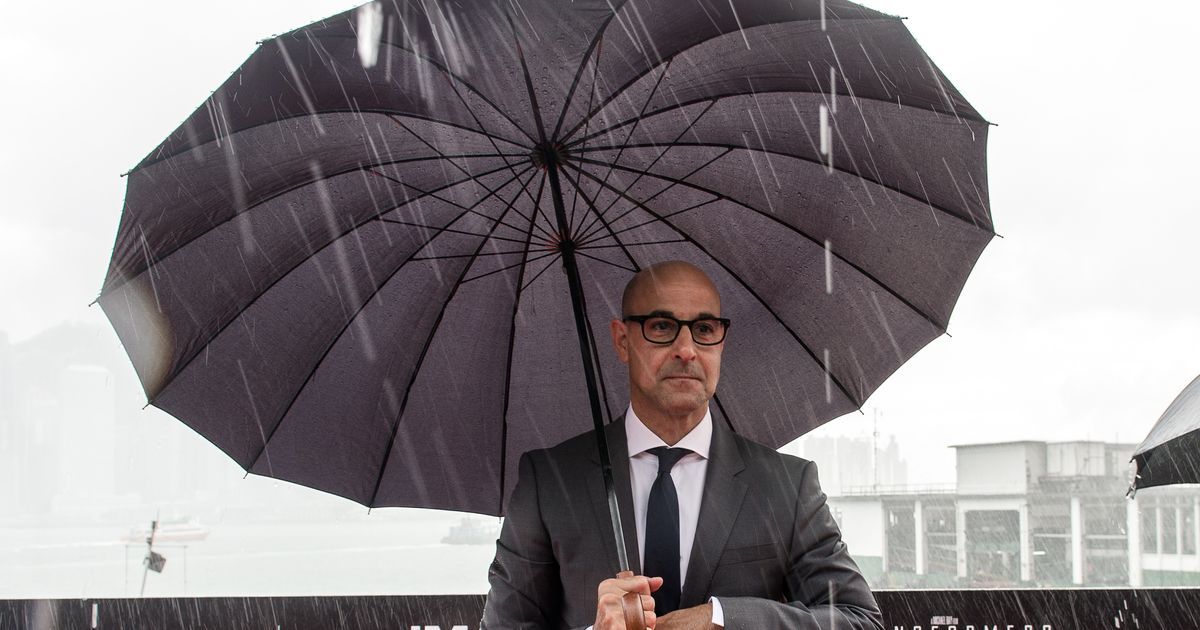 A shoulder umbrella holder is an excellent tool for everyday use and convenience. Are you thinking about how and why? Well, it is advantageous when you prefer to keep your hands free, hiking through the countryside, gardening, shopping, or even strolling through the streets. The umbrella holder helps to fix your lightweight umbrella inside it, and there you are ready for all the tasks ahead while being protected from rain or sun.
Many people suggest that you invest in a wearable umbrella. But avoid getting into that trap because they are not comfortable, durable and feasible. The shoulder umbrella holder works the best!
How to install the shoulder umbrella holder from Huriia?
The shoulder umbrella holder from huriia.com comes with an umbrella kit containing the necessary items needed to install or attach the umbrella. You will be provided with a holder, an adjustable strap, and a manual, with the help of which you will be able to get guidance. The manual will take you through every step of attaching the holder. Here are the steps for installation:
Installation Step # 1: Start by fixing the strap
The strap in the kit is an adjustable one, which you can adjust according to your comfort. You can stretch the strap on just one side of your shoulder to keep the umbrella hanging, or you can take the straps on both sides for your comfort. You decide how you would love to keep it. Likewise, using a strap to attach the umbrella to the shoulder gives you a completely hands-free experience.
Installation Step # 2: You will be able to change the position
Sometimes, clinging the umbrella to just one side might make you feel uncomfortable, which is why Huriia has made the possibilities so that you can change the position of the umbrella according to your comfort. You will be able to keep the umbrella hanging on one side, readjust the strap so that it becomes equal on both sides, and get comfortable enough to let it not slide. And that is the beauty of a shoulder umbrella holder v/s a wearable umbrella!
Some facts to know about the shoulder umbrella holder!
Fact # 1: Comfortable and natural-looking when worn!
The shoulder umbrella holder allows you to remove the umbrella quickly. Moreover, the shoulder umbrella holder can also be carried around by hanging it from the holder, which is impossible with a wearable umbrella. You need not worry about wearing the shoulder umbrella holder because it is lightweight and doesn't restrict movement. If it appears like it's going to rain, put it on beforehand. Buy the best shoulder umbrella holder only from huriia.com.
Fact # 2: Don't stop your outing even in the rain!
On a rainy day, carrying an umbrella is a must! However, holding the umbrella and then doing your shopping is just not possible. But with the shoulder umbrella holder, both your hands become free to do all the work!
It's the best way to keep yourself protected from the rain while achieving your task: gardening, taking your do for a walk, taking your kids outside and much more! It is practical for shopping and large luggage because you can hold it with both hands. You can also keep the camera dry when shooting in the rain.
Fact # 3: A Light equipment
The shoulder umbrella holder from Huriia is lightweight. Rubber is used to line the interior of the umbrella holder so it won't slide around while you move. For further stability, a strap holds the umbrella holder in place. Attach your umbrella by inserting it into the slit of the umbrella holder.
Fact # 4: A super option for Hiking and Climbing purposes
Carrying an umbrella while hiking or climbing can indeed seem out of place and bring discomfort to you. But it is wiser than it looks, especially if you buy a shoulder umbrella holder from Huriia and then be hands-free while using your umbrella! Thinking about these innovative gadgets is essential so you can use your umbrella comfortably and protect yourself from the sun and rain! It is a super-advised way to help protect yourself against the sun, snowstorms, and rain as you climb or hike.
Have you considered disabled people and their mobility issues in harsh climatic conditions?
During rain, sun or snow, people with disabilities find it challenging to move around owing to their limitations, and carrying an umbrella becomes impossible. The shoulder umbrella holder comes to their rescue in such situations.
They also have varying needs to live their daily life, including travel, running errands, doing chores, and more. If they don't have the provision of a shoulder umbrella holder or straps, it could lead them to get drenched when it rains, and they get sunburned when exposed to excessive sunlight.
When they have the shoulder umbrella holder by their side, they do not need anyone to hold their umbrella for them, and they can also manipulate their wheelchairs without worrying about their umbrella. The hands-free umbrella would protect them from bad weather like rain, sun, and snow without limiting the use of their hands.
Final words!
With the hands-free umbrella option with the shoulder umbrella holder or straps from huriia.com, you can leave your hands completely free to do your gardening or yard work, deliver mail or packages, take pictures on rainy days, hike or climb the mountain move around in your wheelchair, walk the dog, sell door-to-door, push a stroller or carry an infant, fish in the middle of the noon, or do just about anything you want to do. It also keeps you protected against rain or UV rays.
Purchasing the shoulder umbrella holder from huriia.com is a great decision to make they are known for its quality production. They are believers in quality over quantity and their products are innovative that has already won the hearts of several people. So, when are you visiting their website to browse through the various options for hands-free umbrella. It is a promise that you won't regret.