Home Decor
How to Try the Coastal Cowgirl Trend in Your Home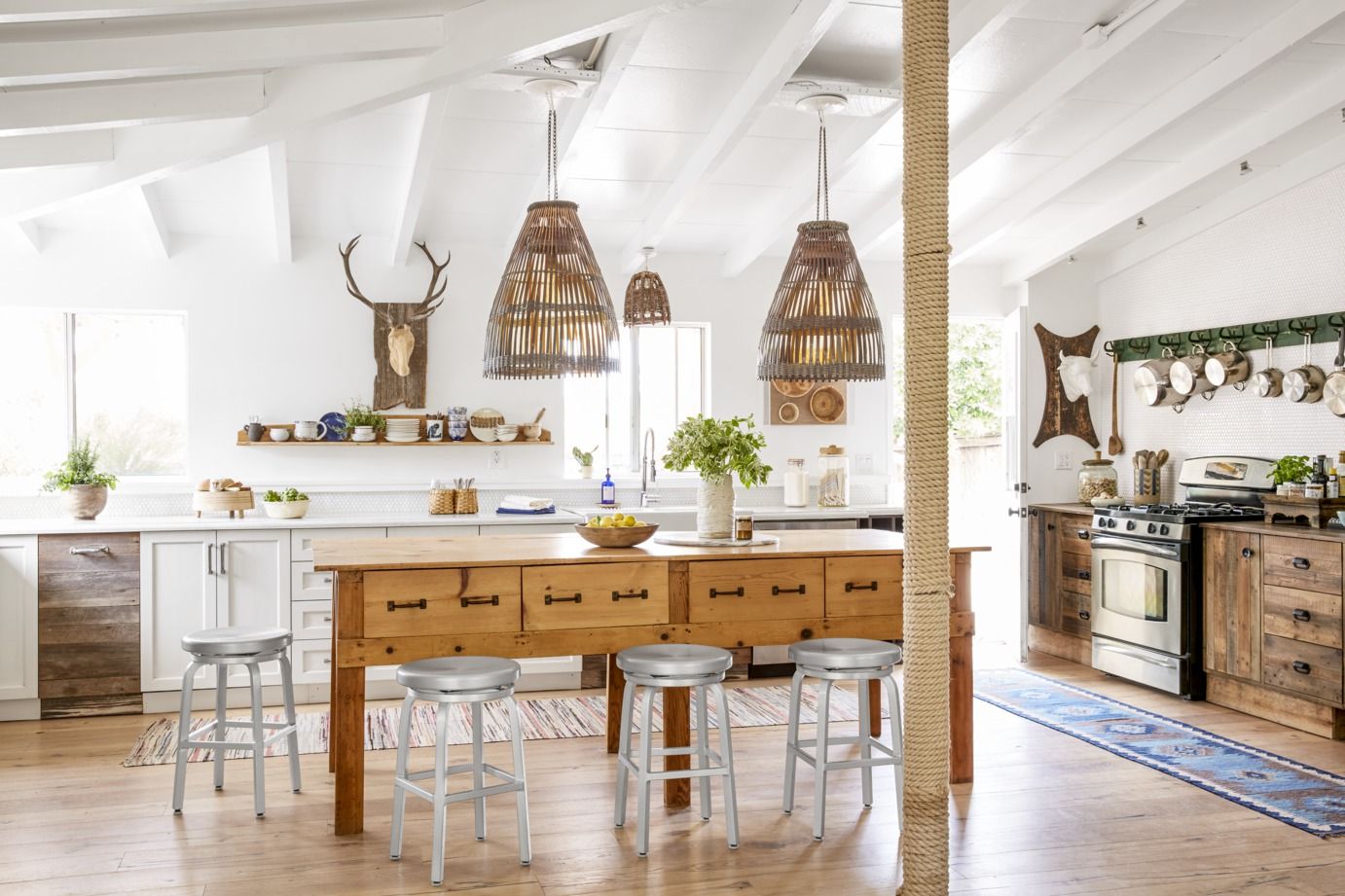 How to Embrace the Coastal Cowgirl Trend in Your Home
The Coastal Cowgirl trend is a style that blends together elements of cowgirl chic with a coastal vibe. This unique fusion of styles can give your home a refreshing and distinctive look. In this article, we will explore how to try the Coastal Cowgirl trend in your home, from selecting the right colors to incorporating decorative items.
Selecting the Right Colors
The Coastal Cowgirl trend features a combination of natural colors and textures, such as sandy beige, light blue, and warm wood tones. When selecting colors for your home, keep these hues in mind. You can start with a neutral color palette and add pops of color with accent pieces, like pillows or artwork. Additionally, consider adding natural textures, such as rattan, jute, or woven fabrics to create a coastal feel.
Incorporating Decorative Items
When it comes to decorating with the Coastal Cowgirl trend, you can start small by adding decorative items like pillows, throws, or wall art. Look for pieces with cowgirl motifs, such as horseshoes, cow skulls, or cowboy hats, and combine them with coastal elements like seashells, starfish, or driftwood. Additionally, consider incorporating natural elements, such as plants or flowers, to bring life into your space.
Furniture and Lighting
Furniture and lighting are important components of the Coastal Cowgirl trend. For furniture, look for pieces with rustic or distressed finishes, such as weathered wood or metal. You can also incorporate woven or leather pieces to add a cowgirl vibe. As for lighting, opt for fixtures with natural materials like wicker or rattan to give your home a beachy feel.
Accessorizing with Textiles
The Coastal Cowgirl trend is all about combining different textures, so don't be afraid to layer textiles like rugs, curtains, and table runners. Look for textiles with natural or earthy tones, such as linen, cotton, or burlap. You can also incorporate cowhide rugs or faux fur throws for a cozy, cowgirl feel.
In conclusion, the Coastal Cowgirl trend is a unique and charming way to decorate your home. By selecting the right colors, incorporating decorative items, choosing appropriate furniture and lighting, and accessorizing with textiles, you can easily create a cozy and inviting space that blends coastal and cowgirl elements. So go ahead and embrace the Coastal Cowgirl trend, and add a touch of cowgirl chic to your coastal-inspired home!